Friday Night Worship Service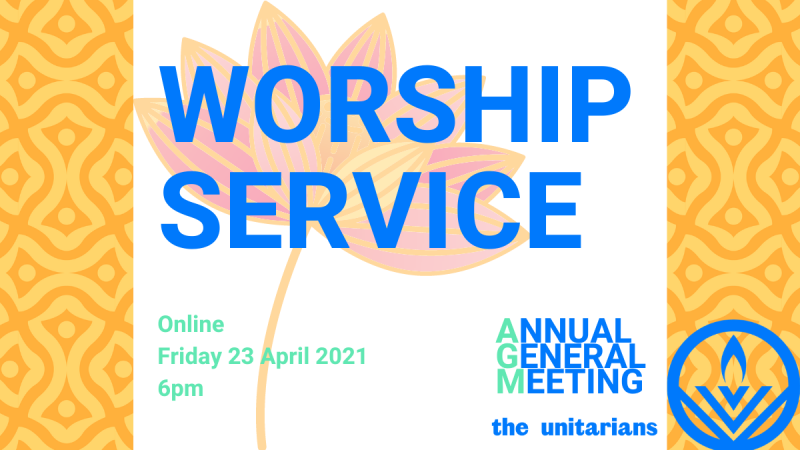 Friday 23rd April, 6pm
'Recovery and Renewal': inclusive worship for our beloved Unitarian community
Led by Rev Kate Whyman, Shana Begum, Rev Peter Fairbrother, Rev Kate Brady McKenna, Simon Hall and Rev Bob Janis-Dillon
We invite you all – younger, older and anywhere in-between – to join us on a journey of the heart through story, stillness and song.
This is a chance to gather together after an extraordinary year to reflect on all we have lost, to celebrate what we've discovered, and to search for hope and inspiration for the way ahead.
There will be a time in the service for honouring those who have died over the past year. If you would like someone who has died over the last year to be honoured in this worship, please forward their names to Rev Bob Janis-Dillon by 19 April for inclusion in the service.
Feel free to bring along a chalice and candle if you have it, as well as pen and paper and drawing materials for the story for all ages – but none of this is necessary; just bring yourself.
The service precedes the online AGM of the General Assembly of Unitarian and Free Christian Churches on Saturday 24 April.
Click here for the Zoom link to join the Friday Night Worship Service.
Meeting ID: 822 1426 5024
Passcode: unitarian