Palm Sunday Gathering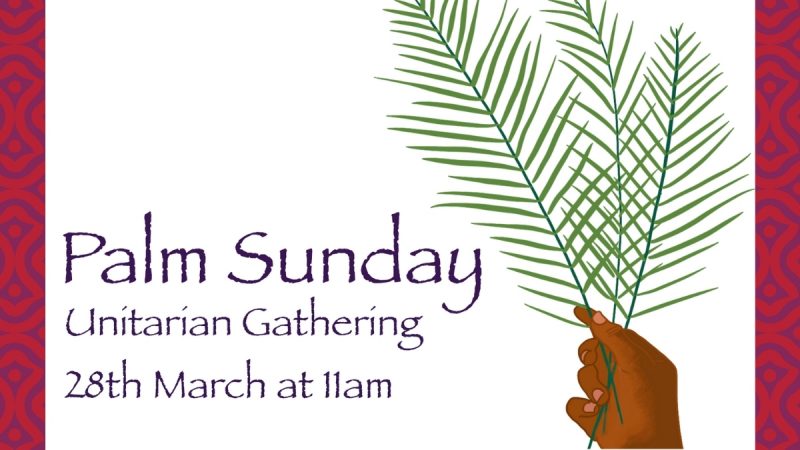 Sunday 28 March at 11am via Zoom
Palm Sunday Unitarian Gathering – a congregational collaboration
Led by Rev Kate Dean with Rev Michael Allured, Rev Daniel Costley, Rev Mark Hutchinson, Angela Maher, Rev Feargus O'Connor and Rev Duncan Voice.
Join with Unitarians around the country to mark the beginning of Easter week. Recognising our Christian heritage, we offer an open-minded Unitarian service of shared readings and reflections on the themes of hope and courage, as we consider the story of Jesus who entered Jerusalem on a wave of optimism. The service includes beautiful music with a guest vocalist.
The service will also be streamed on Rosslyn Hill Chapel's YouTube channel.