Transylvanian Unitarians: Resisting and Surviving in Authoritarian Times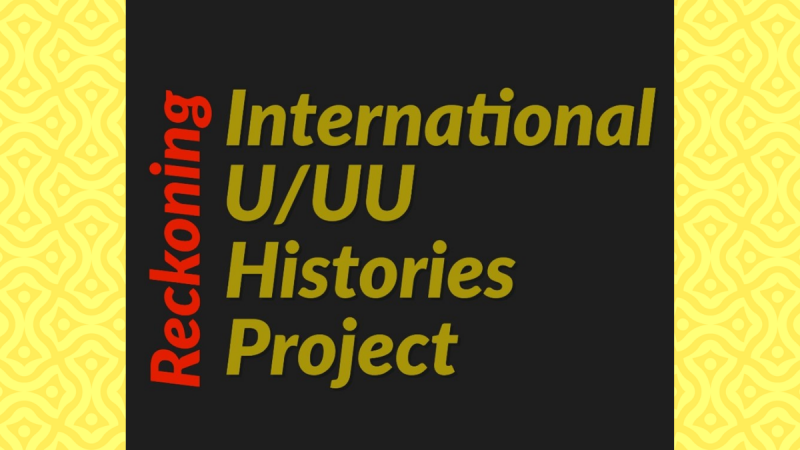 Thursday 4 November 2021, 5pm (GMT)
You are invited to attend this free online webinar, organised by The Reckoning International Unitarian / Unitarian Universalist Histories Project, which explores intersectional oppressions, seeking more ways to reckon with our own histories.
Moderator: Rev. Dr. William Schulz, retired Executive Director of Amnesty International and the Unitarian Universalist Service Committee. As the former President of the Unitarian Universalist Association during the fall of communism, Schulz increased North American engagement with and awareness of Transylvanian Unitarians.

Presenters: Rev. Dr. Sándor Kovács, Professor of Transylvanian Unitarian History in Kolozsvár and Rev. Dr. Judit (Zizi) Gellérd, Physician, Unitarian Minister and daughter of martyred Unitarian minister, Imre Gellérd.

Panel: Rev. Székely Kinga-Réka, pioneering ordained woman minister in the Hungarian Unitarian Church, advisor on faith development and mission work; Rev. Tet Gallardo, Executive Minister of the UU Church of the Philippines; Rev. Andrew Hill, an historian, a birthright British Unitarian Minister since 1969, who served St. Mark's Unitarian Church in Edinburgh (1974-2007); Dr. Erien Babcock, an American candidate for UU Ministerial Fellowship and producer of Three Minutes in UU History, https://3muuh.org.
Panel coordinator: Rev. Dr. Mark Harris, American UU Minister and Historian.
Advanced registration is required. Space is limited. Click here to pre-register.
After registration, you will receive a confirmation email with the link to join the meeting. Hosted on Zoom by Starr King School for the Ministry. Any questions? Please email.