Bridport Unitarians ordain new minister, Rev. Elizabeth Harley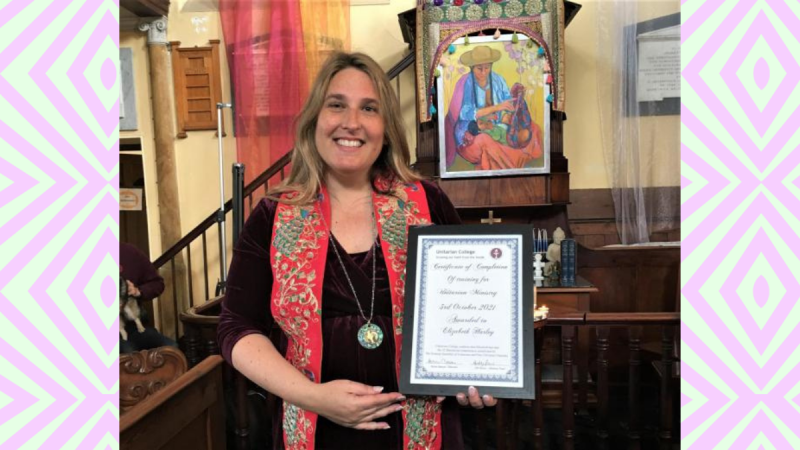 On Sunday 3 October, Bridport Unitarians ordained their new minister Rev. Elizabeth Harley at The Chapel In The Garden, Bridport, Dorset. Elizabeth recently completed her ministry training with Unitarian College and has served as Bridport Unitarians' 'Lay Person In Charge' for 8 years. Speaking about her ordination, Rev. Harley said:
"There have been Unitarians in Bridport for over 350 years so it felt like a piece of history to be welcomed as the first Unitarian woman to be Minister at the chapel. Interestingly, there have been Unitarian women Ministers in the UK since 1904 but Bridport somehow missed out.
Ministry training with Unitarian College has been a really wonderful opportunity to deepen my faith and to get to know this congregation even better. Even during Covid we organised Zoom services but it means so much to me to have this service here in the Chapel, with so many of my family, friends and members of the congregation here to share this day with me."
You can read about the ordination in the local newspaper, Bridport & Lyme Regis News.