Pioneering Northern Ireland minister Rev. Lena Cockcroft celebrates 40 years of ministry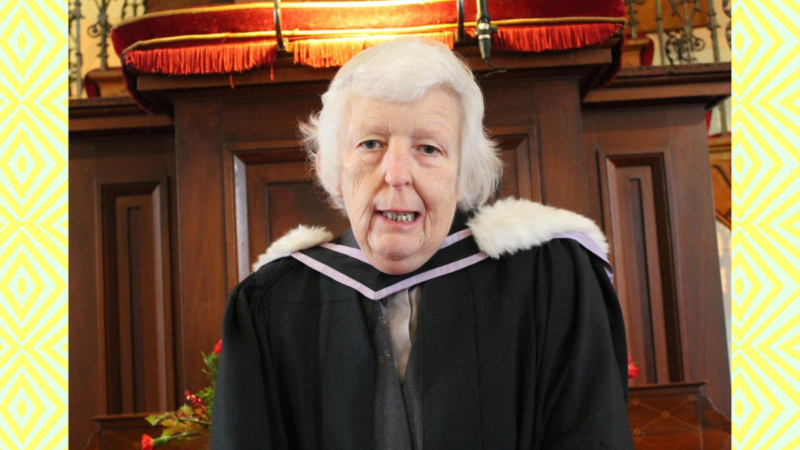 Rev. Lena Cockcroft has been celebrating 40 years since being ordained the first female minister in our sister organisation, the Non-Subscribing Presbyterian Church of Ireland (NSPCI). Rev. Cockcroft was ordained in 1982 and has served as minister to Cairncastle & Glenarm (1982-2016), Ballymoney (1982-97), Downpatrick (1999-2003), Dunmurry (2012-14), and Holywood (2019-20). Now retired, she has been enjoying celebrations within the NSPCI to mark the anniversary.
The denomination will be holding a Service of Thanksgiving and Reflection celebrating the 40th Anniversary of the ordination of Rev. Lena Cockcroft, and 40 years of women being ordained into the NSPCI as ministers of religion. This service will be held at The Travel Lodge in the grounds of The Lodge Hotel in Coleraine at 4pm on Sunday 6 March 2022. Click here for more information.
Rev. Cockcroft also spoke to the Belfast Telegraph about her life in ministry. You can read the article (behind a paywall) here.