Unitarians join other churches in Ukraine Embassy vigil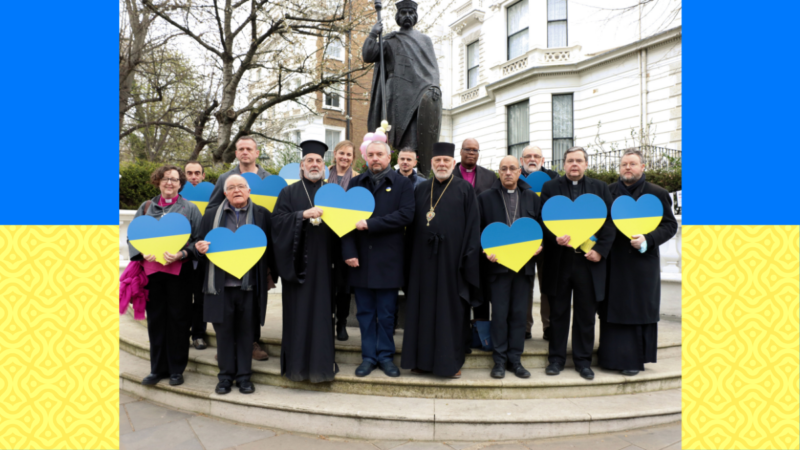 Rev. Jim Corrigall (pictured front row, second from left) represented the Unitarians at an 'Act of Witness' in West London on Sunday 3 April, called by British churches in support of Ukraine.
After a vigil outside the Ukrainian embassy, church leaders gathered nearby at the statue of King Volodymyr, who established Christianity in Ukraine 1000 years ago. Those taking part included the Greek Orthodox Archbishop in the UK, the Ukrainian Catholic bishop, Methodists, Welsh non-conformists, and several Anglican bishops. 
The event was organised by Christian Aid and supported by Churches Together and other groups. The General Assembly of Unitarian and Free Christian Churches was a founder member of Christian Aid in 1945.
Unitarians have been organising appeals, fundraisers and vigils in support of Ukraine since the Russian invasion on 24 February 2022. You can support Ukraine through the DEC Appeal here.