Welcoming our new Congregational Connections Lead, Lizzie Kingston Harrison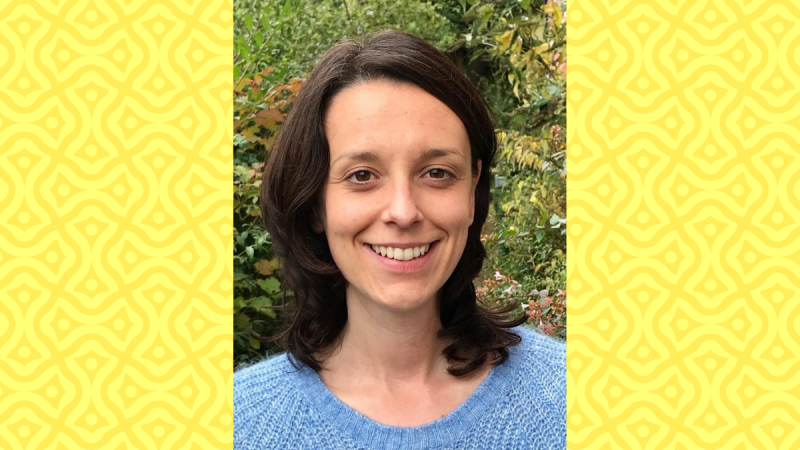 We are delighted to welcome Lizzie Kingston Harrison to the General Assembly staff team, in the role of Congregational Connections Lead.
Lizzie will be connecting with individuals and congregations across our movement to help share knowledge and experience, so that more people can benefit from the good practices and innovations that have been developed locally, building on the work done by the previous Congregational Connections Lead, Rev. Bob Janis-Dillon.
Lizzie loves building authentic and meaningful connections with people and creating spaces where ideas can be shared freely and creatively. She cares deeply about Unitarian principles and left her career in teaching to contribute to this loving and vibrant community. Her role is to find new ways to connect our congregations so that we can share resources, serve our communities, and inspire each other. Lizzie's doctoral thesis is on the eighteenth-century Unitarian dissenter Joseph Priestley, and she has a deep respect for the radical and liberal values on which the movement is founded. Lizzie grew up in Norwich and now lives in Suffolk with her husband and daughters. The beautiful coastal countryside and the grounded and welcoming community at Framlingham Unitarian Meeting House have helped her to find a spiritual home.
Lizzie said: "I am delighted to be the new Congregational Connections Lead and to serve our loving, free-thinking, and inclusive community. My research on the origins of Unitarianism gave me insight into the principles on which the movement is founded and when I started attending services, I was excited to find that those values live on in a compassionate and vibrant way. In this new role, I am so glad to have the opportunity to build fresh and dynamic connections and create new ways for us to share ideas and inspiration.  I am keen to listen and hear your priorities for congregational connection so if you would like to get in touch, please email me."
Find out more about our staff team here.