Unitarians organise Malvern Festival of Ideas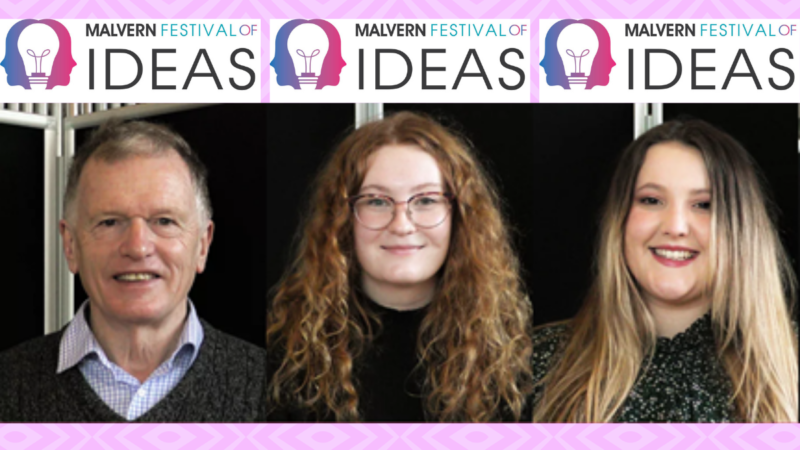 Image: Festival founder Andrew Webb (Evesham Unitarians) with members of the organising team Siân Evans and Laura Davies (Gellionnen Unitarian Chapel)
Unitarians are taking the lead in the organisation of renowned Malvern Festival of Ideas, a multidisciplinary festival of ideas that takes place in Malvern, Worcestershire. It is a themed weekend of talks, discussion and activities.
The founder and organiser of the festival is Andrew Webb of Evesham Unitarians and Unitarian youth group Malvern Transformers. In 2021, Andrew was put in touch with another Unitarian group, #Blessed at Gellionnen Chapel in south Wales, through our Youth Officer, Gavin Howell. From this initial contact, two members of #Blessed, which is for 16-25 year olds, have joined the organising team of Malvern Festival. Laura Davies and Siân Evans said: "we are having so much fun and learning a lot in helping to organise the festival – and working with Andrew is great. It's brilliant to have Unitarians collaborating and we've developed new friendships and connections between South Wales and Malvern."
You can watch a video about the festival, featuring Laura and Siân, here.
You can find out more about Malvern Festival of Ideas here.