Three new students begin Unitarian ministry training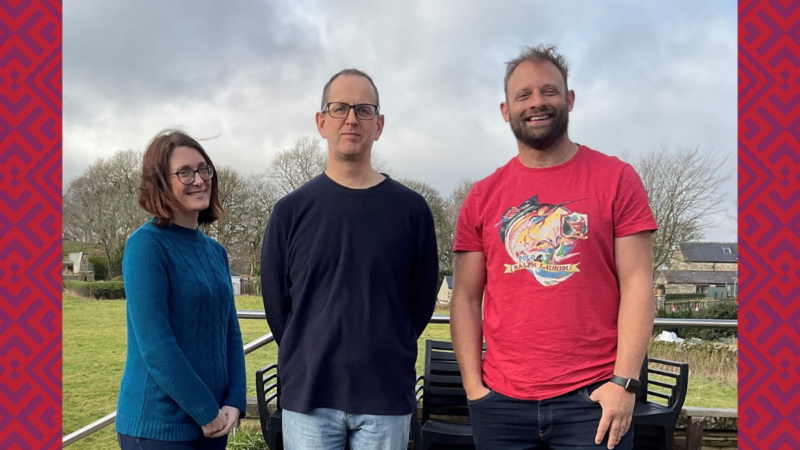 We are delighted to announce that three candidates have been accepted for Unitarian ministerial training in 2022. Robert Foreman, Hannah Stephenson and Francis Elliot Wright will be studying at Unitarian College for their training.
Rev Sarah Tinker, Chair of the Interview Panel said: "Interview Panel members were glad to once again hold interviews for ministry training at Harris Manchester College in Oxford. We recognise the commitment and hard work that have brought candidates to this stage and wish them all the very best for the years of study ahead of them."
All three new students recently met with Unitarian College staff for a 24 hour orientation retreat at The Nightingale Centre, Great Hucklow. At this gathering, students were given a training overview and an individualised learning plan was begun.
Training will consist of a blend of Unitarian College residentials, study of academic theology, congregation-based placements, online modules and other courses.
Helen Mason, Director of Unitarian College said: "Unitarian college is delighted to welcome Francis, Hannah and Rob to our student body and we look forward to walking with them as they embark on their ministry journeys."
Rev Ant Howe, Ministry Tutor of Unitarian College, who will have primary responsibility for coordinating training said: "I am excited to welcome three excellent and talented new students who will – in time – become valued colleagues. I look forward to working with all three over the next few years as Unitarian College helps them prepare for professional Ministry within the Unitarian & Free Christian Churches. It is a particular joy to me that all three of our new Ministry students have previously undertaken lay training courses with Unitarian College and have now chosen to return to us for our Ministry Training programme."
Unitarian ministers serve their communities by supporting their spiritual health. They do this by hosting the inspiration and togetherness of services and gatherings, sharing wisdom reflecting their own theology while holding space for learning and reflection from other perspectives; they help build connections between members of a congregation, and with partners in the wider community; they provide pastoral care, as well as encouragement and challenge; they help their congregation to serve their community and the wider world, and work towards making a more just and loving society.
Anyone interested in knowing more about leadership in our movement is encouraged to read more on our website, attend a Ministry Inquiry Session, or get in touch with Simon Bland (Ministry & Congregational Support Officer).