Mansfield Unitarians help Ukrainian refugees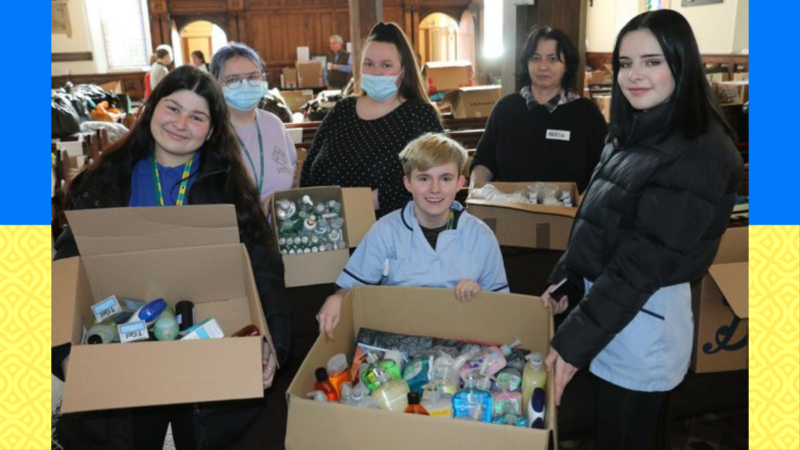 Photo: Students with Rev. Maria Pap (Mansfield and Ashfield Chad newspaper)
Mansfield Unitarians in Nottinghamshire have organised a large-scale operation to gather supplies for Ukrainian refugees, with local students joining Rev. Maria Pap and her congregation in an operation to gather much-needed items including food, drink, medical supplies and pet food. Like many of our congregations across the country, Mansfield Unitarians felt compelled to do something to help the people of Ukraine in their hour of need.
Thanking students for their efforts, church member Pauline Smith said they had been: "totally overwhelmed by their response and the enthusiasm and willingness they showed."
Read the full story in the local press here.