Southampton Unitarians host city's first Transgender Pride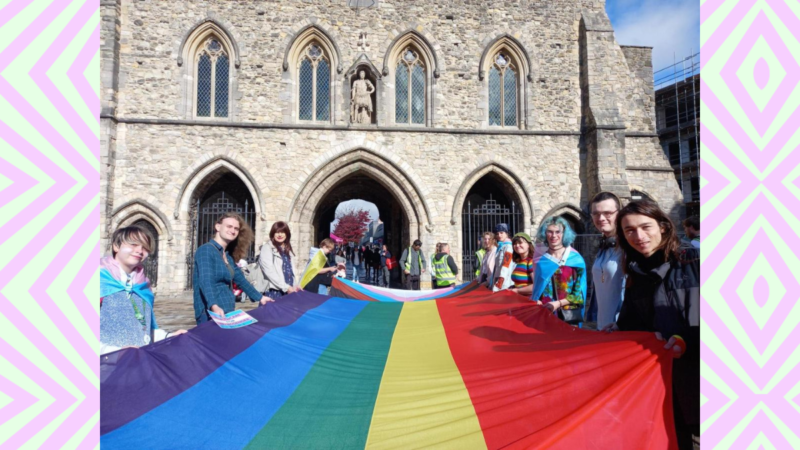 Photo credit: Hannah De Boltz / Newsquest
Edmund Kell Unitarian Church in Southampton hosted the city's first Transgender Pride this month. Southampton Trans Pride featured a parade through the city centre, speeches on a wide range of transgender-related issues, charity and advice stalls, and quiet zones.
Organiser of the event and chairwoman of People's Pride, Mabel Wellman said that she was "overwhelmed" by all the support for the event. The 20-year-old said: "I'm ecstatic. I never thought we could reach this height. It's humbling too because of all the people behind this today and behind me. I am so lucky I could do something like this with the support of the city, People's Pride, and the transgender community. I hope we can create many more events like this in the future. It is so important to represent and to spread information for our community."
Read the full story in the Southern Daily Echo here.