John Bates and Rev. Wyn Thomas elected to the Executive Committee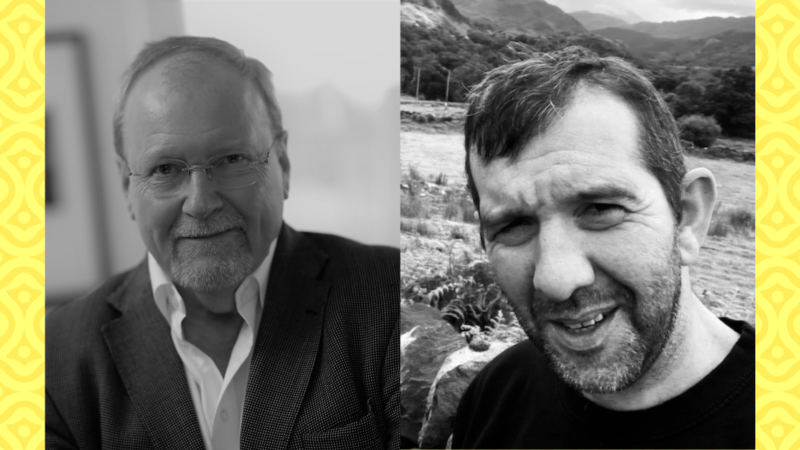 We are pleased to announce the election of two new members to our Executive Committee: John Bates and Rev. Wyn Thomas. The Executive Committee act as trustees for the General Assembly (GA) and Nightingale Centre and work with the Chief Officer and other staff and volunteers to develop and oversee the strategic direction and smooth running of the GA. John was nominated by New Unity CIO and Wyn by Cheltenham & Gloucester Unitarians.
As there were four vacancies on the EC and two candidates, both are elected unopposed and the remaining vacancies may later be filled by co-option.
John Bates is a retired Professor of Strategy and Entrepreneurship at London Business School, with forty years' experience in business and education. He joined Cambridge Unitarians in 1991 and later was a member of Islington Unitarians. John became Chair of New Unity when it was formed in 2015, before stepping down last year.
John says: "I wish to serve on the EC because I want to help more people find the Unitarian way of celebrating and reverencing life, love and community. Our message as Unitarians is right for the times. I feel we need to come together and use our resources of money, buildings, and skilled people towards communicating that message and achieving our agreed goals of love and justice for all.
A challenge for faith-based organisations with deep historical roots is that they can become hostage to their past. Aligning the movement's resources and capabilities with an agreed goal may require some hard decisions. I can help us make those decisions in a collaborative way, without compromising our spiritual purpose.
We should strive to be greater than the sum of our parts, retaining all the vigour of our diversity and our localised autonomy, whilst working together towards a common vision of growth. I can listen, lead and inspire. I can contribute in strategy, finance and governance, and I understand the legal responsibilities of Charity Trustees. Unitarianism has much to offer the modern world. I would be proud to help the movement grow and thrive today and prepare it for a relevant future."
Rev. Wyn Thomas is a Unitarian minister based in Ceredigion and is Chair of Unitarians Wales. He works as a Complex Case Officer and Engagement Project Leader for Tir Dewi, a Welsh rural support charity.
Wyn says: "As a lifelong Unitarian, and having served as a minister for 19 years, I am firmly grounded in the Unitarian heritage of which I feel both proud and blessed to have experienced and loved. As a leader in a rural mental health charity, I have seen the practical impact of living our values. I am passionate about developing a vision for the future of our movement. A future where all voices are heard, respected, and appreciated, in keeping with the inclusive embrace of our faith.
Our faith needs to evolve, and I consistently seek opportunities to learn, reflect, and adapt. I firmly believe that as a national movement we must respond to the enormity of the challenges society and our congregations face over the coming years. Within these challenges lie opportunities for renewal and transformation.
I pledge to be honest and open in what are often difficult discussions, and to always welcome diversity of thought, ideas, and experiences in the process. Our Unitarian faith is important – I believe we have a uniquely valuable contribution to make to the world. Our General Assembly is important – I will serve it to best of my ability."