Turkey-Syria Earthquake Appeal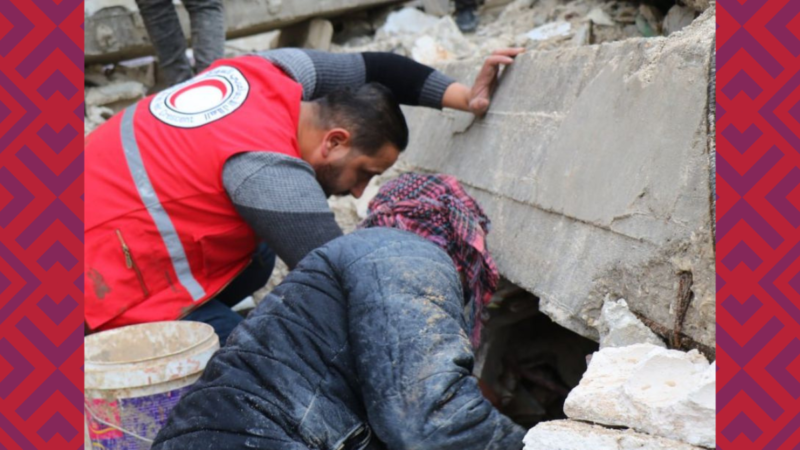 "We are sure that our Unitarian Community looks on with a deep sense of horror and hopelessness as we see the aftermath of the earthquakes in Turkey and Syria. Over the years we have supported the British Red Cross in their work of disaster relief, knowing how valuable their contribution has been. We would encourage you to help once more, by making a donation to their Crisis Appeal." – Rev. Sue Woolley, President of the General Assembly of Unitarian & Free Christian Churches
Please help people affected by these earthquakes.
Following the earthquakes in Turkey and Syria the British Red Cross has launched an emergency appeal. On Monday at 4:17am local time a 7.8 magnitude earthquake struck Gaziantep in southern Turkey, devastating parts of Turkey and Syria. It was followed by a series of powerful aftershocks. Then at 13:24 local time a second earthquake (M7.7) hit the Elbistan district around 80 miles north of Gaziantep.
Reports suggest that over 33,000 have been killed as hundreds of buildings collapsed and many more have been injured. These figures continue to rise. Right now rescuers are racing to save people in Turkey and Syria who are trapped beneath the rubble and get shelter and support to those who have lost their homes or are afraid to return inside. The Turkish Red Crescent has launched a crisis response operation and mobilised teams in more than 10 regions across the country.
The Syrian Arab Red Crescent is delivering medical and other humanitarian aid and support to those in need in the regions of Hama, Aleppo and Lattakia. Together with the Turkish Red Crescent and Syrian Arab Red Crescent the British Red Cross is providing emergency first aid, medical treatment and evacuating people to safety.
You can make a donation right now to the British Red Cross to help people in Turkey and Syria affected by the earthquakes. Please donate to the British Red Cross Turkey-Syria Earthquake Appeal today if you can.
By phone: 0300 004 0339
By post to: British Red Cross, 44 Moorfields, London EC2Y 9AL
Please make cheques payable to the British Red Cross and earmarked for the British Red Cross Turkey-Syria Earthquake Appeal.