Unitarians have a blast at Malvern Festival of Ideas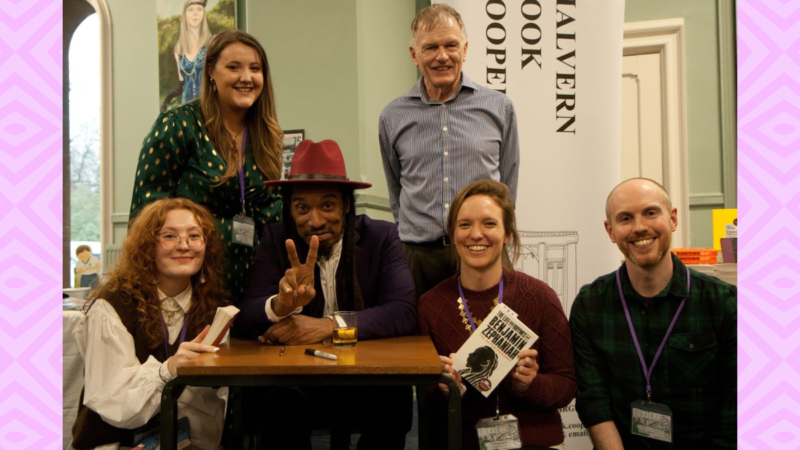 Image (Left to right ): Members of the festival organising team Siân Evans and Laura Davies (Gellionnen Unitarian Chapel), poet Benjamin Zephaniah, festival founder Andrew Webb (Evesham Unitarians), Miriam, and Gavin Howell (Unitarian Youth Officer).
Unitarians have once again taken the lead in the organisation of renowned Malvern Festival of Ideas, a multidisciplinary festival of ideas that takes place in Malvern, Worcestershire. It is a themed weekend of talks, discussion and activities. The founder and organiser of the festival is Andrew Webb of Evesham Unitarians and Unitarian youth group Malvern Transformers and both Siân Evans and Laura Davies on the festival organising team are members of Gellionnen Chapel and #Blessed young adult group.
This year's festival welcomed poet Benjamin Zephaniah, author Michael Rosen, former First Minister of Wales Carwyn Jones, Professor Alice Roberts, and many more. Many Unitarians from around the UK also took part, including Danielle Wilson with a session on "White Privilege & Me", Rev. Mark Hutchinson (Evesham Unitarians) and Josh Johnston (Dublin Unitarians), the Gamechangers youth group, and #Blessed young adult group.