Richard Price's 300th birthday celebrated with blue plaque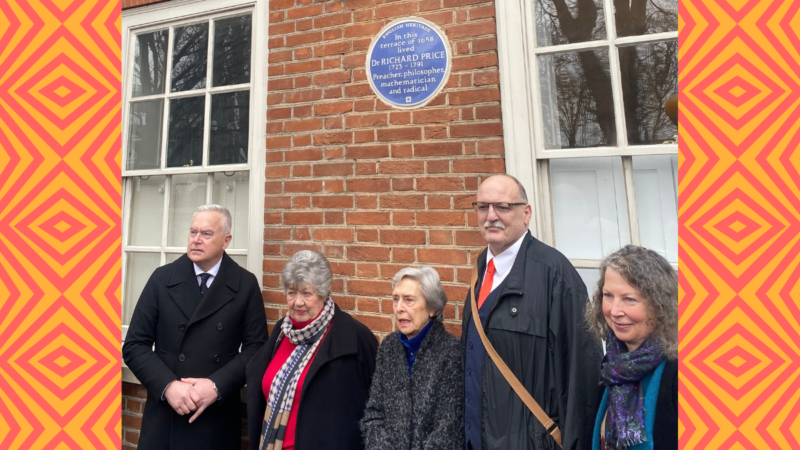 Huw Edwards has unveiled a blue plaque to mathematical genius, political writer and minister, Rev. Dr. Richard Price, at his former home in Newington Green, north London. Price was the minister of Newington Green Meeting House, today part of New Unity, and New Unity's current minister Rev. CJ McGregor was also in attendance, as well as Unitarian Chief Officer Liz Slade.
The English Heritage blue plaque is a tribute to Price's hugely influential life and work and is part of celebrations to mark his 300th birthday in London, in his native Wales, in the USA, and elsewhere.
You can read more about this story in the Evening Standard, Hackney Gazette, and BBC Cymru (Welsh language).