Framlingham Unitarians sponsor an Eco-Information Board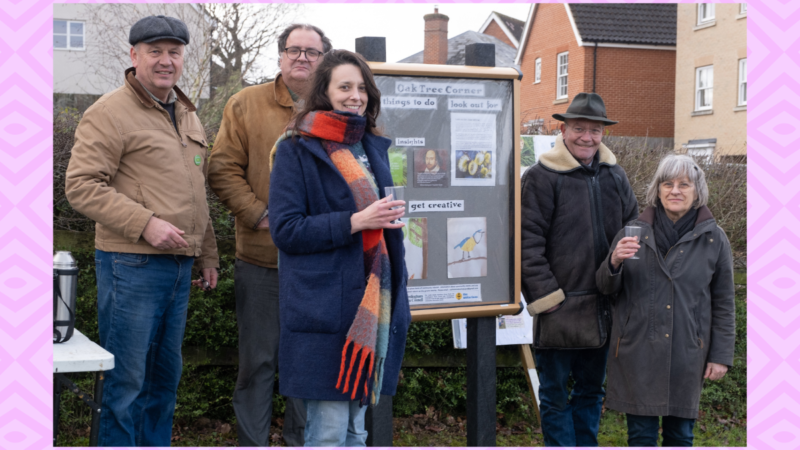 Back in January Framlingham Unitarians helped to launch an Ecological Information Board in a much-loved local park. Sponsored by Framlingham Unitarian Trust and the town council; the board is made from recycled materials and was put up by a local Residents' Group to encourage everyone to celebrate and protect the rich and biodiverse local habitat.
Rev. Matthew Smith pictured here with Lizzie Kingston Harrison, members of the Oak Tree Corner Residents' Group, and representatives from Framlingham Town Council.