Human Library visits Shrewsbury Unitarians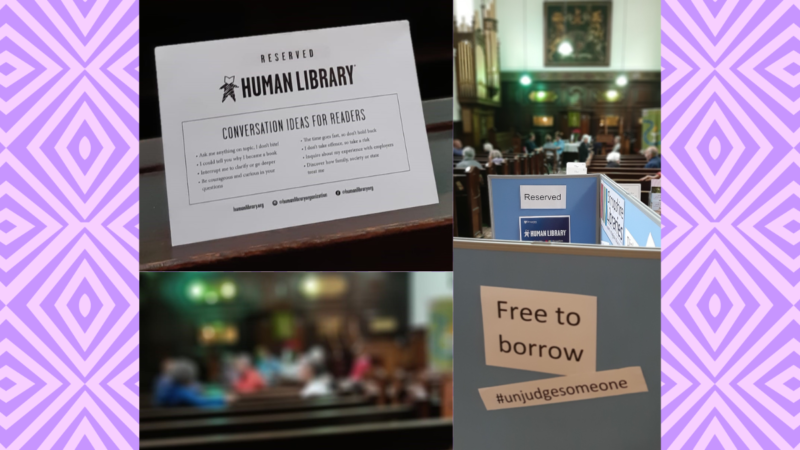 Shrewsbury Unitarians have hosted a 'Human Library' – a collection of individual human beings, drawn from different minority or marginalised groups in the community, that have somehow been exposed to stigma, misunderstanding or discrimination.
Each Human Library event is designed to facilitate interactions that challenge stereotypes and prejudice through conversation. During each 30 minute conversation, members of the public as 'readers' can access, encounter and engage with the life stories of each human 'book', by asking questions and by listening to the answers.
Attendees very much enjoyed the experience saying they appreciated:
"The invitation & permission from both books to take elements of what they shared and apply it to my own life and situation"
"The openness. Moving the stories of people who have made a choice in their life much challenged 'norms' and expectations"
"Loads of insights to process!"
"Warmth/personality of book!"
"That we all share the same basic experience of grief"