Unitarians take part in climate change demonstrations across UK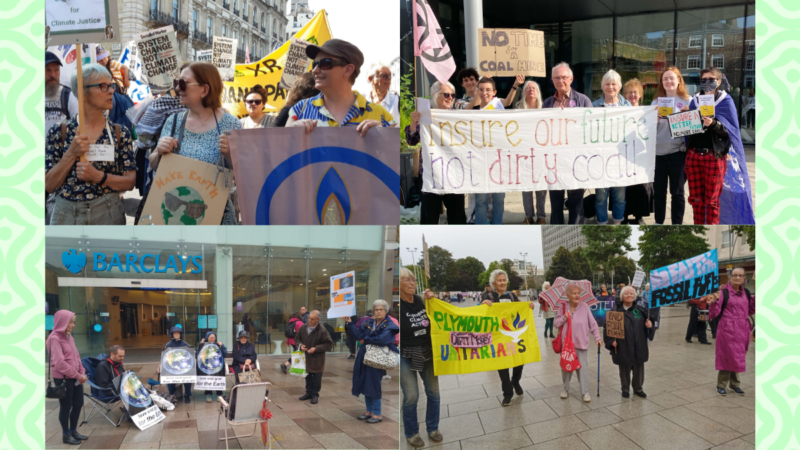 On Saturday 16 September, Unitarians across the UK joined in global demonstrations against the fossil fuel industry, calling for de-investment from further fossil fuel exploration, and a rapid phasing down of existing capacity. The pictures above show Unitarians supporting actions in London, York, Cardiff and Plymouth, including some from the new 'U4CJ' group – Unitarians for Climate Justice.
Dr Rob Oulton, member of Unitarians for Climate Justice said: "This sense of urgency arises from the growing conviction that nothing less than an urgent transition to renewable sources of energy can prevent catastrophic, climate breakdown, which will bring in its wake, huge social and economic distress, particularly for the poorest and most marginalised of the world's people. This has to make it an issue of real concern to Unitarians, especially with our concern for social justice. There's not too much time left to make a difference – the time to get involved was 20 years ago, but failing that, NOW."
If you're interested in getting involved with the work of 'Unitarians for Climate Justice' get in touch with Ann Howell, our Social Action Officer and she can put you in touch with them directly.