York Unitarians shine light on modern slavery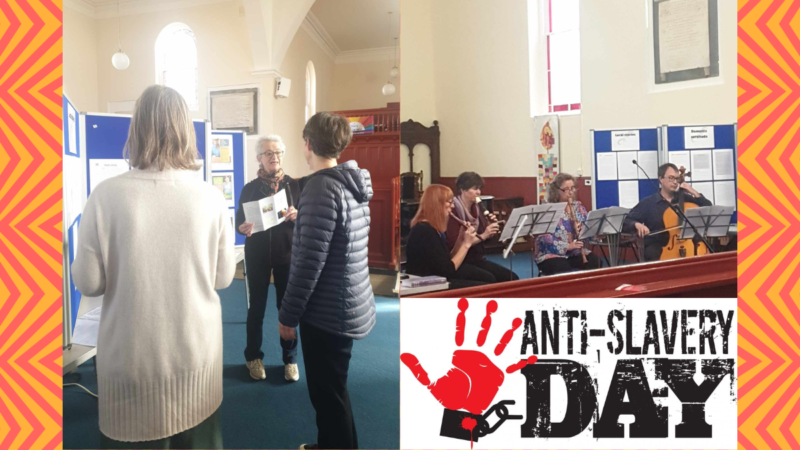 York Unitarians have organised a series of events highlighting the problem of modern slavery, centred around Anti-Slavery Day on 18th October. The congregation held two special services and other events including an exhibition and concert to raise awareness of slavery as a contemporary issue, not just a relic of the past.
Rev. Stephanie Bisby, minister of York Unitarians, said: "We were more surprised than we perhaps should have been at how much of a problem modern slavery is. It goes into a number of different areas like human trafficking and child labour."
Professor Craig, an expert on modern slavery, spoke at one the events at York Unitarian Chapel, warning "slavery is here, it's now, it's everywhere and you can't get away from it."
You can read more about the events in the local press here.
Find out more about anti-slavery day here.