Ministry Inquiry Session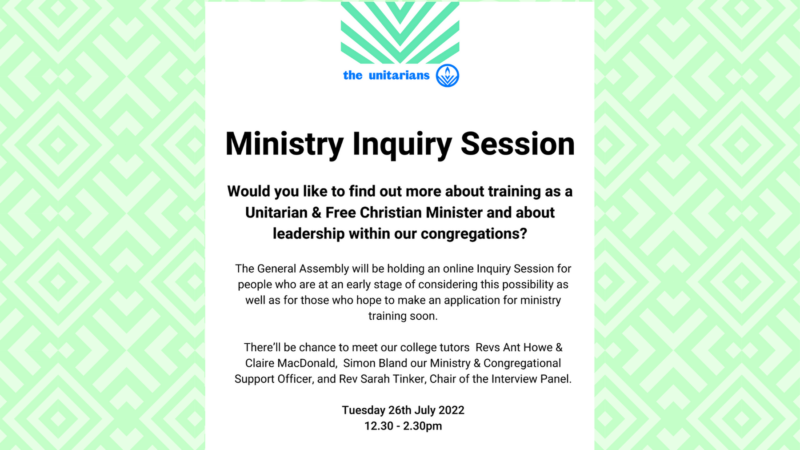 Would you like to find out more about training as a Unitarian & Free Christian Minister and about leadership within our congregations?
We will be holding an online Inquiry Session for people who are at an early stage of considering this possibility as well as for those who hope to make an application for ministry training soon.
There'll be chance to meet our college tutors Revs Ant Howe & Claire MacDonald, Simon Bland our Ministry & Congregational Support Officer, and Rev Sarah Tinker, Chair of the Interview Panel.
Booking deadline: 21 July 2022. Advance booking essential
For more information and to book, please contact Simon Bland by email.
Separate Zoom or phone conversations may be available for those unable to make this date.