"Queer Love is magical": a same-sex couple reflect on getting married in a Unitarian church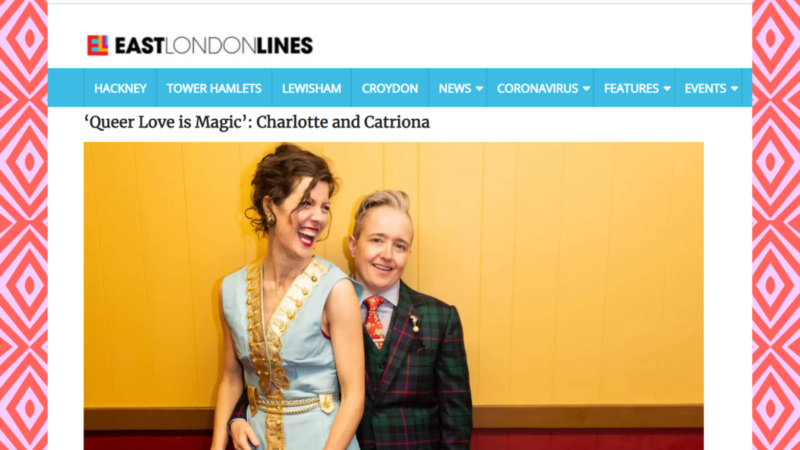 Catrina Knox and Charlotte Harris tied the knot at New Unity Unitarian church in Newington Green, London, last year. In an interview with East London Lines, they reflect on their special day, same-sex marriage, and more:
"Queer Love is Magic", reads the banner draped across Charlotte Harris and Catriona Knox's living room in Stratford. This sums up how Harris and Knox feel about their own marriage. "It's about radical love," Harris says. "Even though great strides have been taken, marriage still feels like a radical thing to do. It is something that has been denied to us, we have to make it our own." The couple felt the Unitarian church perfectly matched their vision for their wedding. Harris says, "I really like what New Unity stands for and its values. I think that queer marriage is political, so it felt important to be in a political space."  Read the full piece here.
Find out more about getting married in a Unitarian church here.
Find out more about LGBT+ Unitarian history here.