Dover Unitarian Church becomes first in town to offer same-sex marriage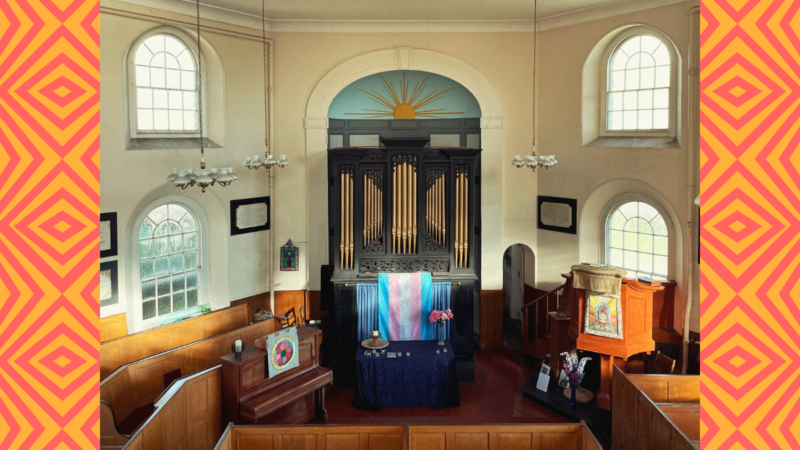 Dover Unitarian Church in Kent has become the first in Dover to offer same-sex marriage ceremonies, joining three other Unitarian places of worship in Kent, and over a hundred in the UK.
Rev. Daniel Costley, minister of Dover Unitarians, spoke to BBC Radio Kent, about this great news on Sunday. You can listen to the programme here (from 2:11, for around 10 minutes). Rev. Daniel says: "I am delighted the congregation has endorsed this move so willingly. The authorisation by the General Register Office enables us to provide a religious wedding to all couples that truly love each other, to provide a spiritual and religious beginning to this step in a couple's life together for those that wish it."
Find out more about same-sex marriage ceremonies in Unitarian churches here.
Find Unitarian churches offering same-sex marriage ceremonies near you here.
Unitarians have long supported lesbian, gay, bisexual and transgender rights, and we are proud to provide marriage ceremonies for all couples. In fact, we were one of the the first churches to offer same-sex marriages. Find out more about Unitarian LGBT+ history here.